At its best, the UW–Madison brand succeeds in representing the vibrant, energetic, diverse, and inclusive atmosphere on campus. Our brand is embodied every day by our students, faculty, staff, alumni, and friends. It is imperative that the content we produce accurately reflects our diverse community as well as our personal and institutional commitments to creating a safe, inclusive, and equitable place to learn, work, and visit.
Inclusive Communications Guide
The UW–Madison Inclusive Communications Guide helps us tell UW–Madison's story in an authentic, respectful, and purposeful way. It provides best practices for accessibility, social media, photography and videography, and written content. 
Inclusive Language Guide
To help you write about people and topics with sensitivity and respect, UW–Madison's Inclusive Language Guide provides recommended usage of terminology related to race, ethnicity, and national origin; gender and sexuality; disability; and more.
Institutional statement on diversity, equity, and inclusion
The following is UW–Madison's value statement on diversity, equity, and inclusion:
Diversity is a source of strength, creativity, and innovation for UW–Madison. We value the contributions of each person and respect the profound ways their identity, culture, background, experience, status, abilities, and opinions enrich the university community. We commit ourselves to the pursuit of excellence in teaching, research, outreach, and diversity as inextricably linked goals. The University of Wisconsin–Madison fulfills its public mission by creating a welcoming and inclusive community for people from every background—people who as students, faculty, and staff serve Wisconsin and the world.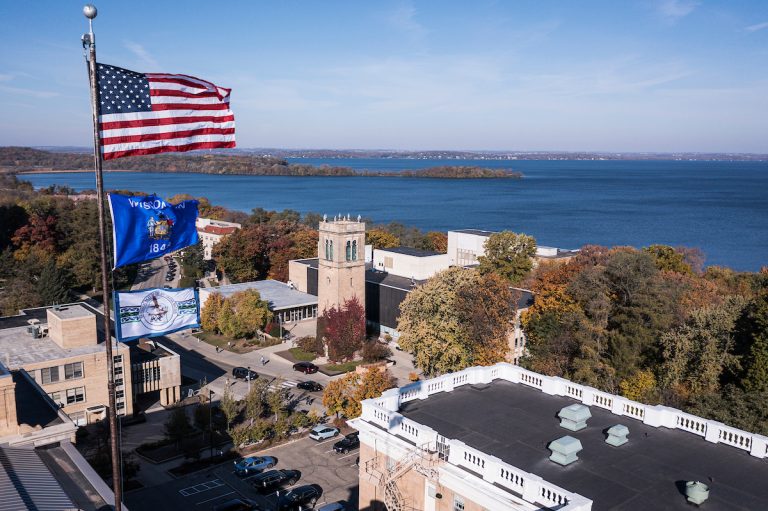 Land acknowledgement
For guidance on how to develop a land acknowledgment statement recognizing that the UW–Madison campus occupies ancestral Ho-Chunk land, visit the Tribal Relations website.
EO/AA (equal opportunity/affirmative action) compliance statement
State and federal regulations, as well as university policy, require that certain information appear on University of Wisconsin–Madison publications, demonstrating the university's commitment to equal opportunity and accessibility. The EO/AA compliance statement must appear on all University of Wisconsin–Madison publications. There are three official versions to accommodate publications of varying sizes. The condensed version reads as follows:
The University of Wisconsin–Madison is an equal opportunity and affirmative action educator and employer.
For the longer versions, visit the Statements for Publication page.