UW–Madison's logos are recognized around the world and serve as powerful shorthand for the brand, evoking strong feelings of Badger pride, nostalgia, and community. UW logos are protected by trademark licensing and must adhere to usage guidelines.
Institutional logo
The W Crest is UW–Madison's official academic logo. There are several variations available, including horizontal and vertical, full color and one color, and crest-only.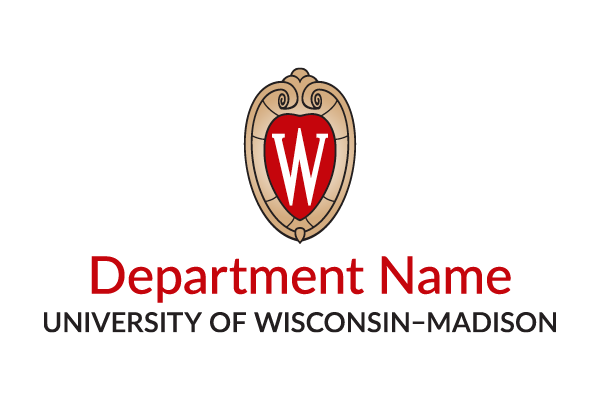 Departmental logo
The W Crest with a custom wordmark is available for department use. All academic and administrative units are encouraged to use this logo, which establishes a clear, recognizable connection to the university.
Athletics logo
The Motion W is the official logo for UW athletics and is reserved for only that use. It appears on team uniforms, helmets, and other sports apparel.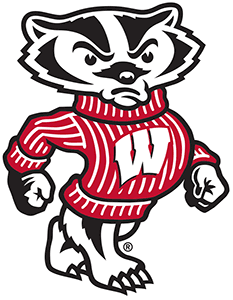 Mascot logo
Bucky Badger is the UW's official mascot. His logo is often used for UW athletics, but as a spirit symbol of the university at large, some other uses are allowed.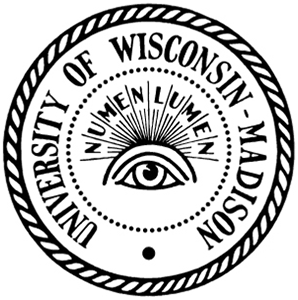 Historical logo
The Numen Lumen was the UW's original seal. It is now reserved for select materials, but as the logo of record for more than a century, it's still seen on campus today.