The UW–Madison Logo Generator provides departments and administrative units an opportunity to create a custom W Crest departmental logo. Departmental logos include a combination of the W Crest element and a custom wordmark with your official unit name. Using the official W Crest departmental logo establishes a clear, credible, and universally recognizable connection to UW–Madison.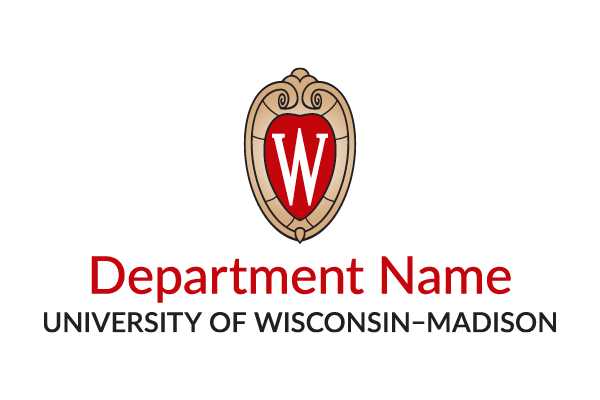 How to use the UW–Madison Logo Generator
Who should or should not request a logo?
Generally, the following units should use a departmental W Crest logo:
Schools and colleges
Academic departments and programs
Campus offices and service centers
Permanent institutional units
University centers, think tanks, and institutes
Administrative services units
The following do not require a departmental W Crest logo:
Concepts and ideas
Temporary initiatives
Campus activities and events
Speeches, conferences, papers, and symposia
If your request does not meet the requirements for a logo, we suggest you "brand up." In other words, identify yourself in university brand fonts alongside the corresponding school, college, or department level logo. This allows you to identify yourself while still observing best branding practices.
For example, this Our Shared Future graphic ties itself to the UW–Madison W crest without the use of a separate logo.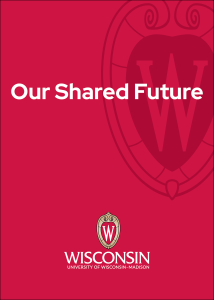 How do I get access to the logo generator?
The logo generator is available to anyone with a UW–Madison NetID. To request a new logo or search for an existing logo, you must first log in using your NetID and password.
How do I submit a departmental logo request?
Logos can be requested using the online logo request form. You will receive a link to your departmental logo within three working days.
How do I access my logos in the future?
Once a suite of logos is available, you can access and download the files using the logo generator. To find an existing logo, enter the department or unit name into the search.