UW–Madison logos are protected by trademark licensing and must adhere to usage standards that maintain the integrity of the brand. The following guidelines apply to the W Crest institutional and departmental logos. Review our FAQs for guidelines related to other UW logos.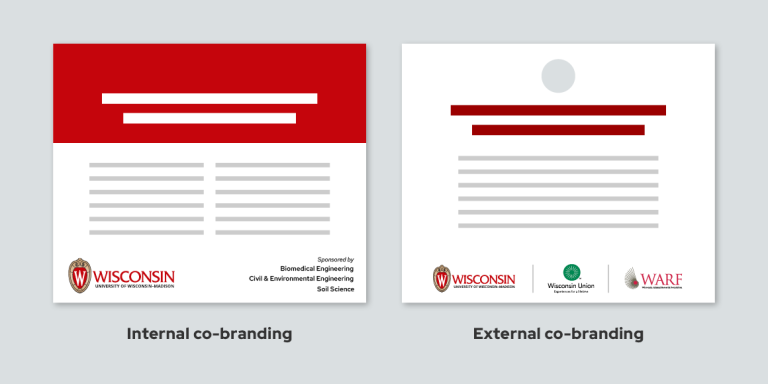 Multiple W Crest logos should never appear together. If several UW units are co-sponsors or partners, use the W Crest institutional logo and then list the names of the units with UW brand fonts. If there is a primary UW sponsor, use its official departmental logo and list the names of the other UW partners. If a UW unit is partnering with an external organization, you may include both the unit's logo and the external organization's logo, following approval from University Marketing; the UW logo must appear with equal prominence and be clearly spaced apart.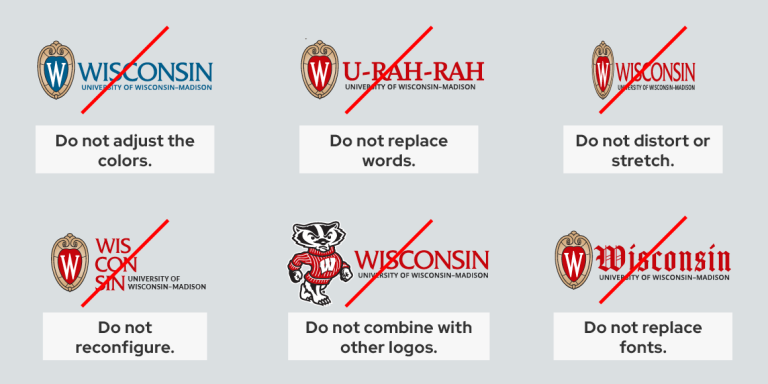 UW logos are protected by trademark and may not be altered. Do not adjust the colors, substitute fonts, replace words, reconfigure the elements, combine with elements of other logos, or attempt to re-create them in any way.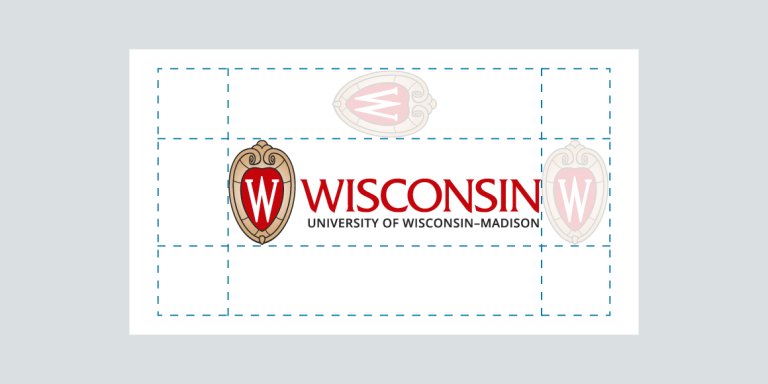 A minimum amount of space must be maintained between the logo and other graphic elements (including type, page edge, etc.). For print and digital materials, this buffer zone must match the width of the W Crest; this will allow a proportional buffer zone as the size of the logo increases and decreases.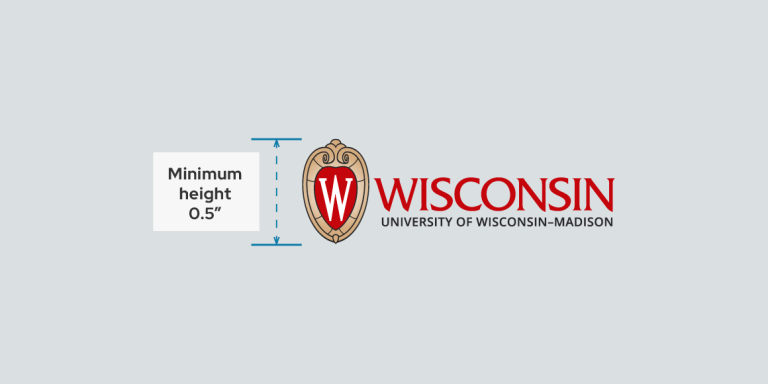 For standard printing, the W Crest should appear in height no smaller than .5 inch. For promotional items such as pens, use a minimum height of .375 inch. Designers may use their discretion in circumstances that cannot accommodate this minimum height.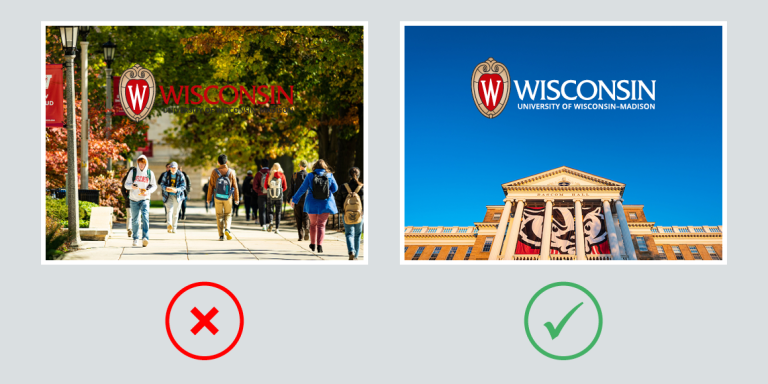 When placing the logo over a photograph or a background color, it is paramount that the logo remains legible. Avoid placing the logo on a busy background and make certain that there is enough contrast between the text in the logo and the background to be readable. Reverse logos (with text in white) are available for use over dark backgrounds, where the primary logo with black text would not be legible.
Frequently asked questions
This is an accordion element with a series of buttons that open and close related content panels.