Need inspiration? You've found the right place. This gallery showcases both the power and flexibility of UW–Madison's brand. Aligning with the UW brand provides the instant recognition and credibility of a world-class institution — and still allows plenty of creative space to differentiate your campus unit. Check out the gallery below for recent examples of how the brand can stretch in application from the formal to the whimsical.
We love to see the UW brand in action and want to spread inspiration across campus! Contact University Marketing to share your materials.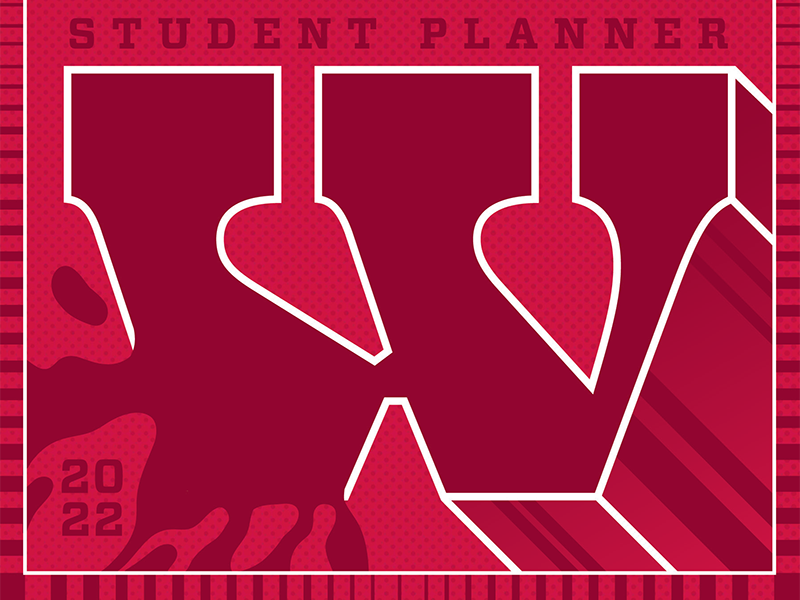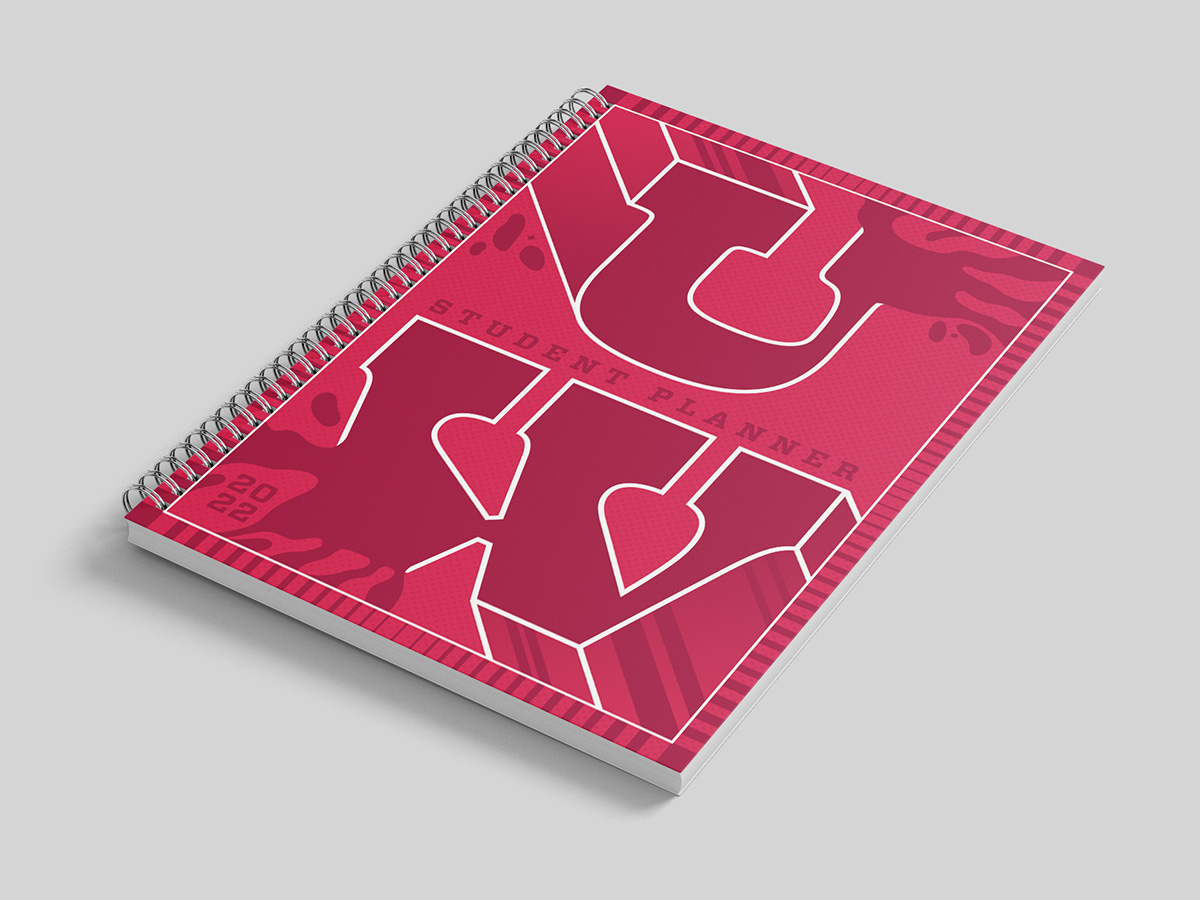 Student Planner
The official UW–Madison student planner — shown here with a spirited cover incorporating brand fonts and elements — is handed out to all incoming students each year.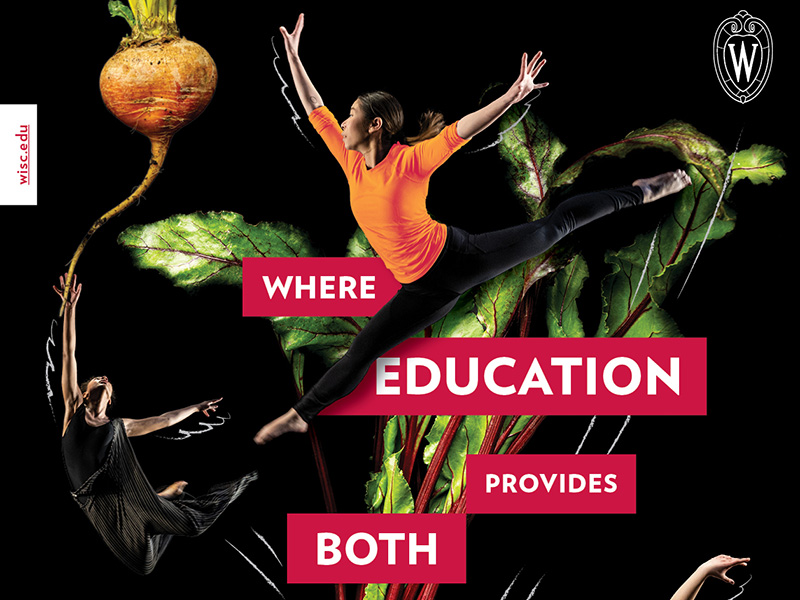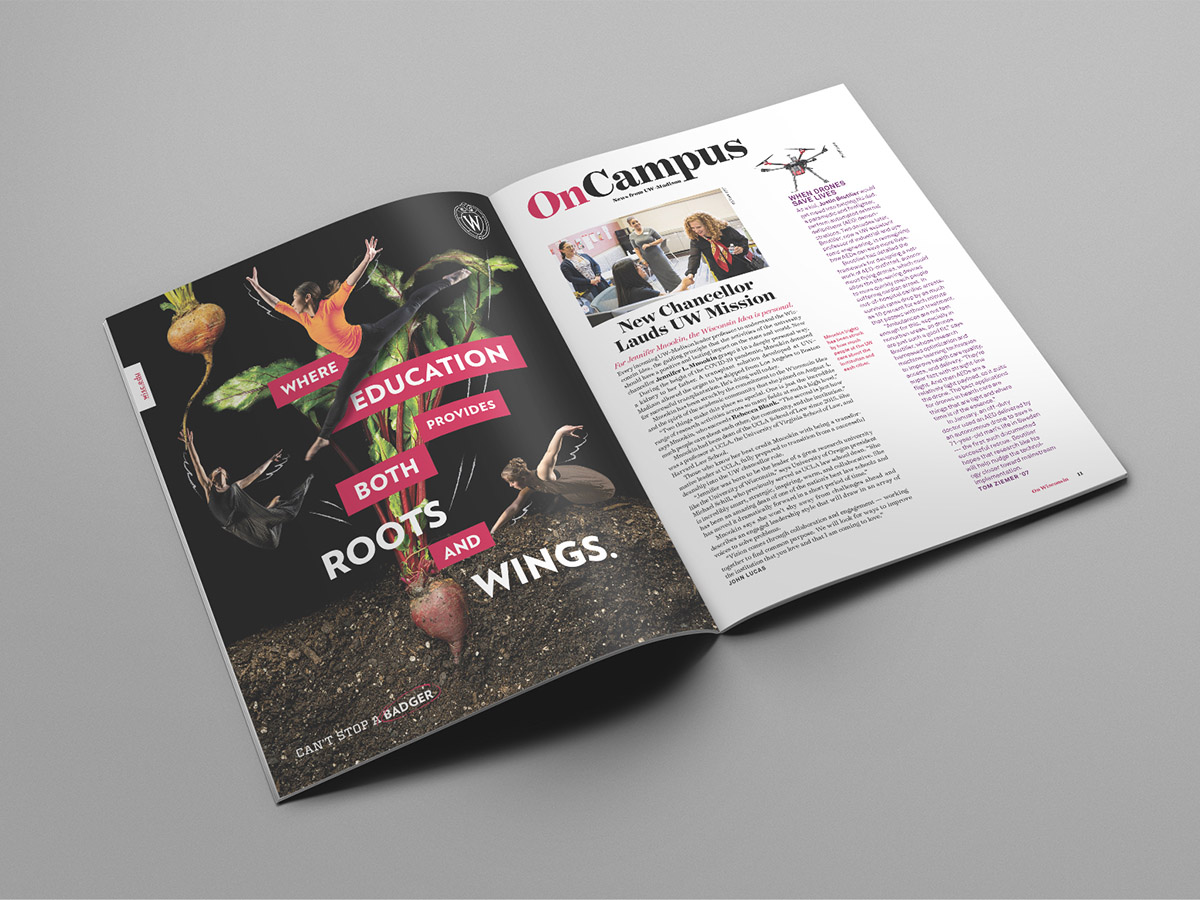 Latest UW Print Ad
The newest institutional print ad plays with scale and expectations using photo, illustration, and word play, all through innovative use of UW brand elements.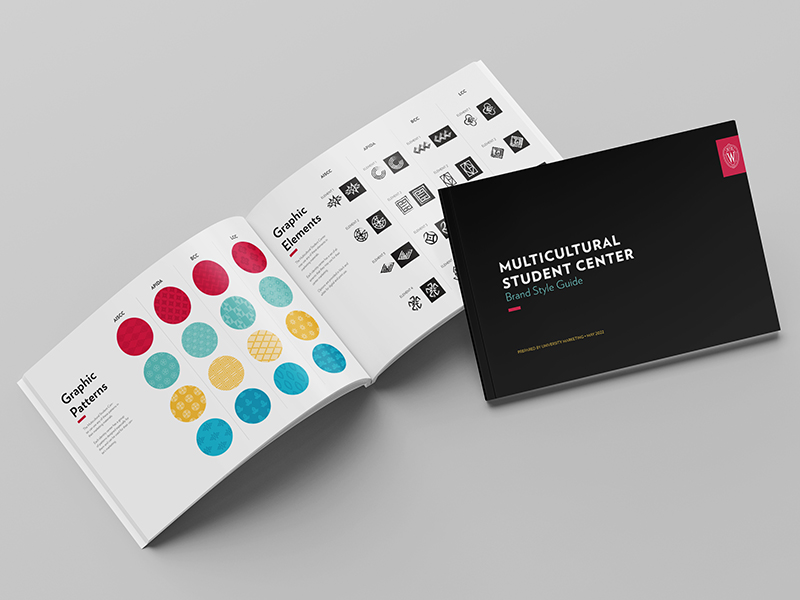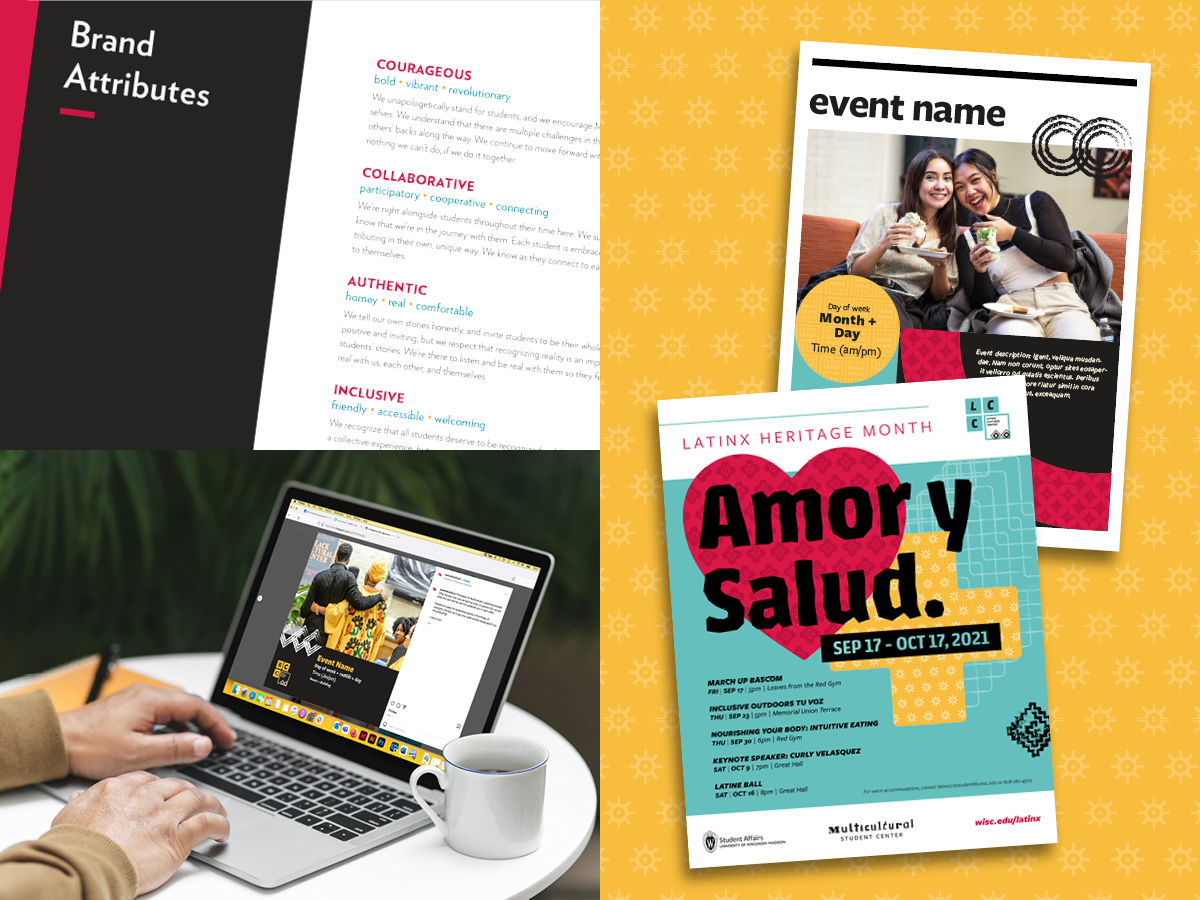 Multicultural Student Center Branding
University Marketing developed a brand guide, templates, and assets for the MSC, embracing the center's distinct identity on campus. With a thoughtful approach to brand language and design elements, they capture a "community of courage."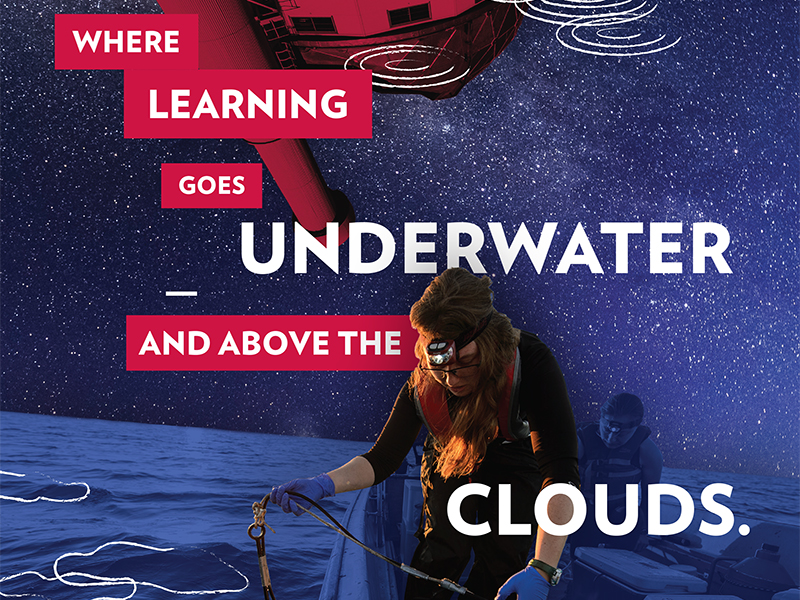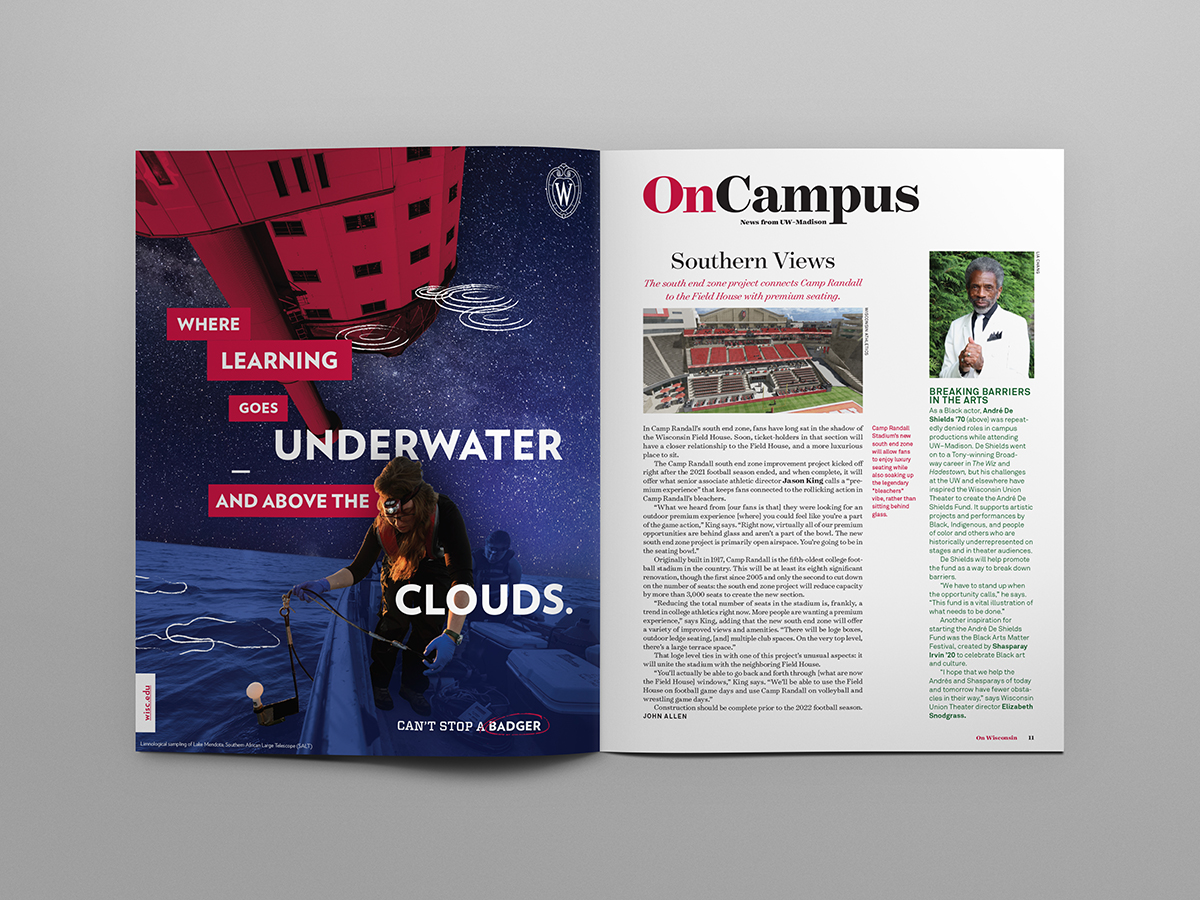 UW Print Ad
This institutional print ad — deploying the "Can't Stop a Badger" brand rationale — emphasizes juxtaposition in photos and text while utilizing brand elements, fonts, and colors.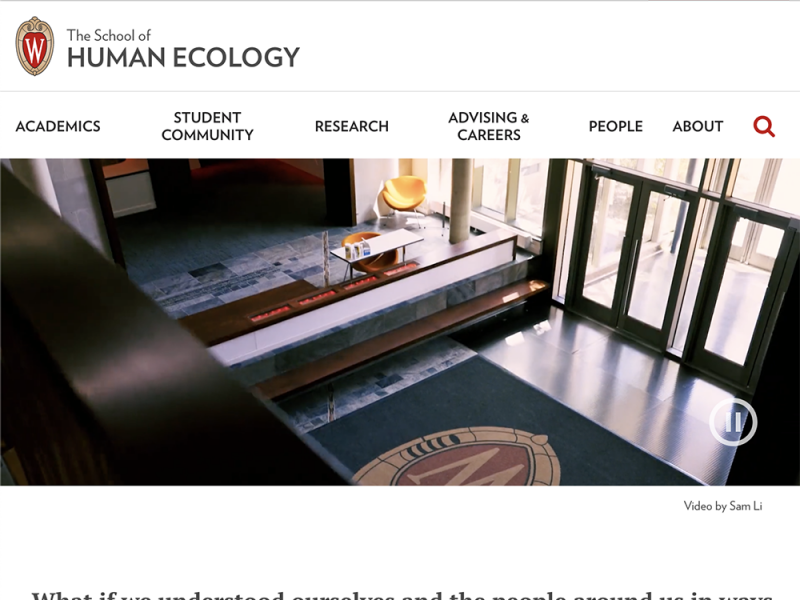 School of Human Ecology Website
A full redesign of the School of Human Ecology (SoHE) website in 2021 aligns the school more closely with the UW brand, while amplifying SoHE's unique identity on campus. Visit: humanecology.wisc.edu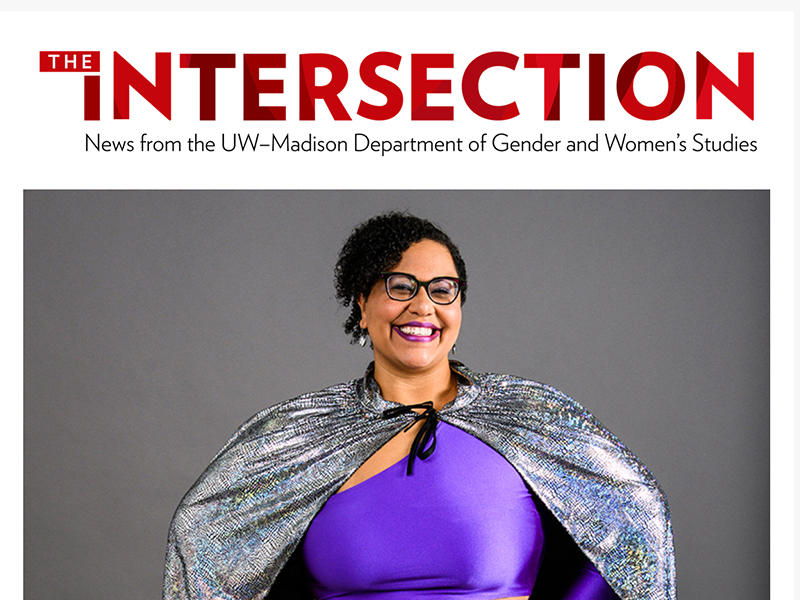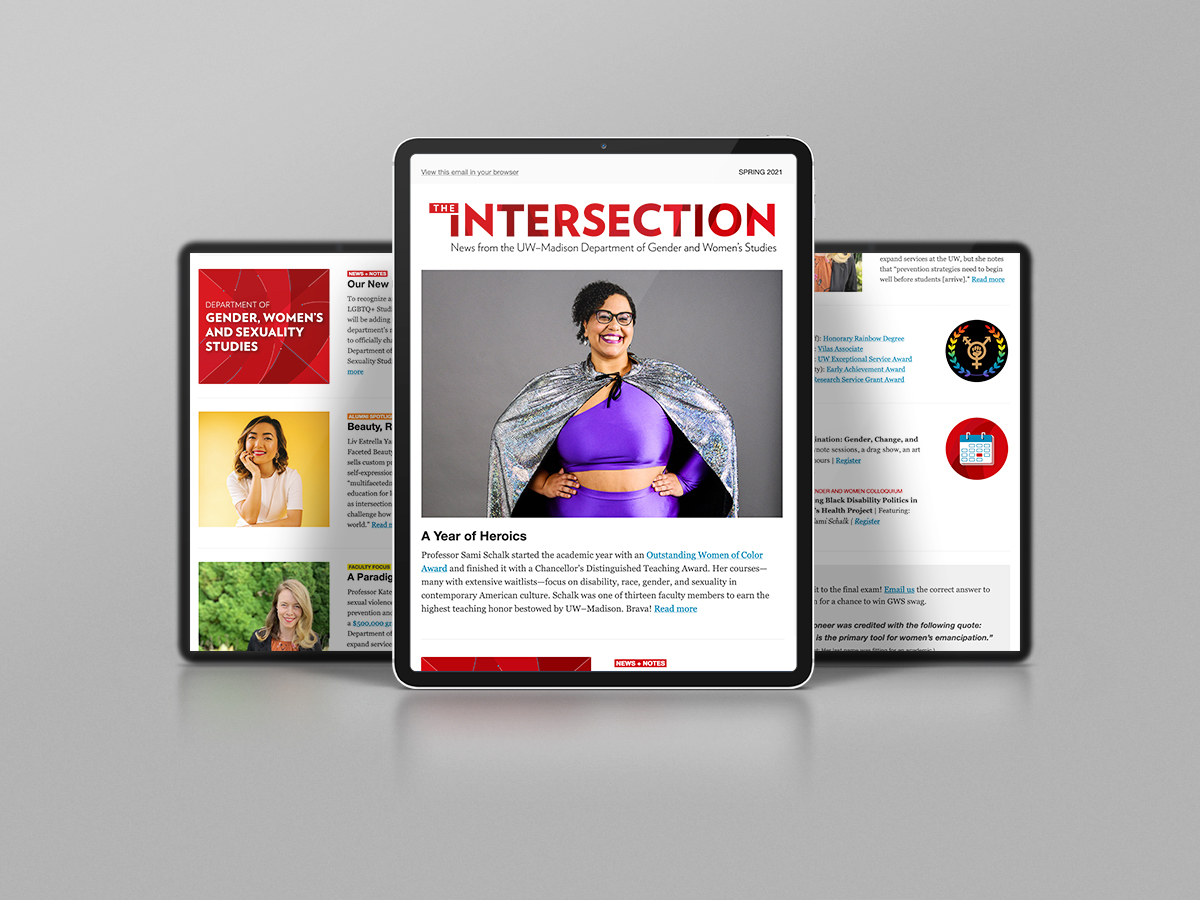 Department E-Newsletter
This e-newsletter template for Gender and Women's Studies features fonts, colors, and elements aligned with the UW brand. The newsletter's name and complementary rainbow color palette are tailored to the department's academic identity, providing differentiation.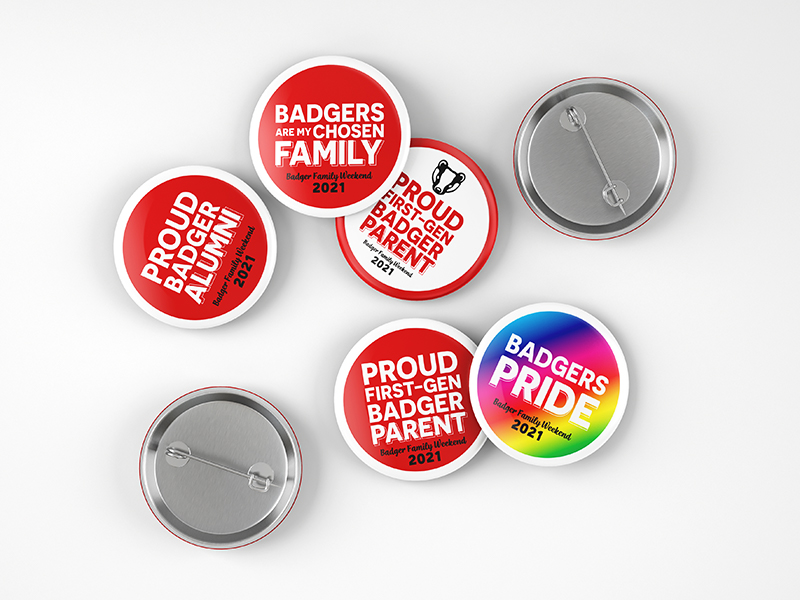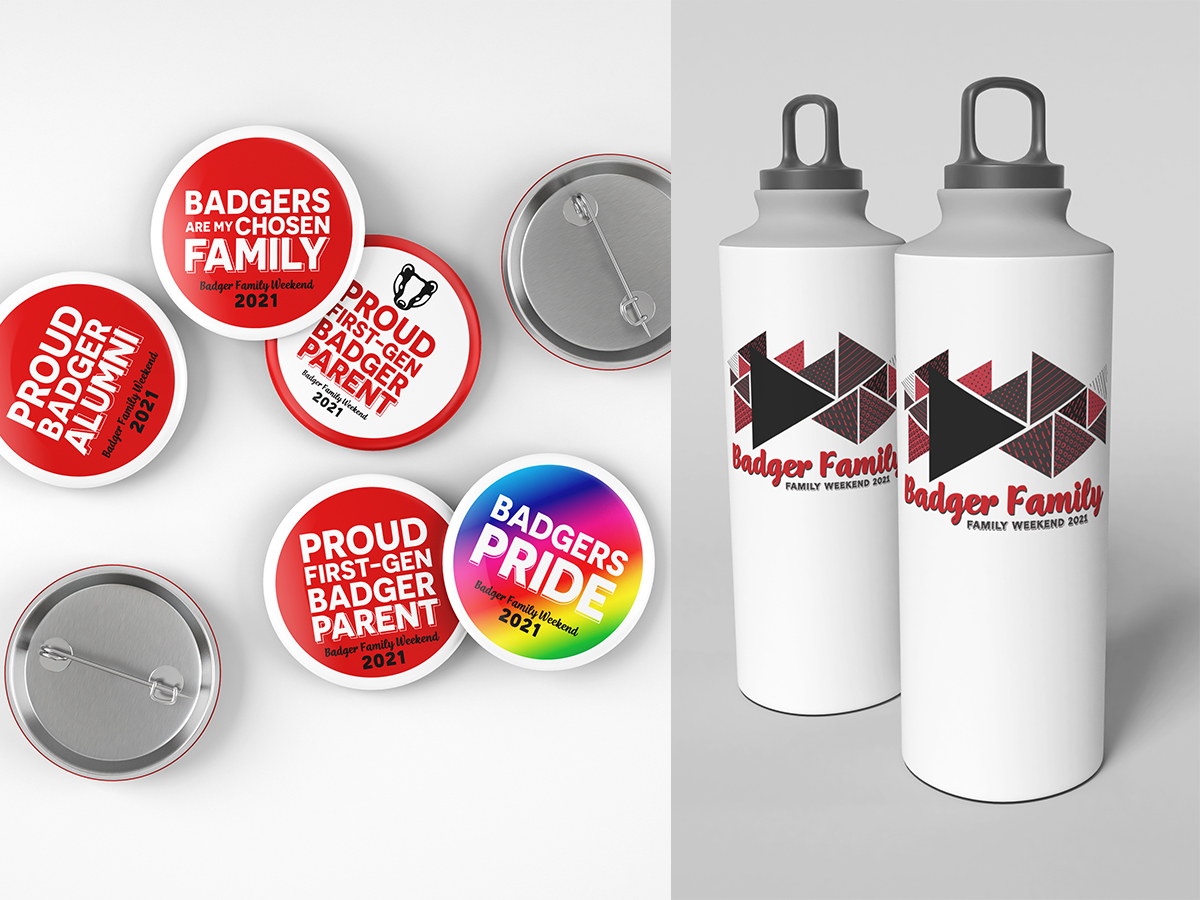 Family Weekend Swag
These mockup pins and water bottles for UW–Madison's Family Weekend — which welcomes students' parents and family members to campus each fall — feature fonts, colors, and an uplifting tone embodying the brand.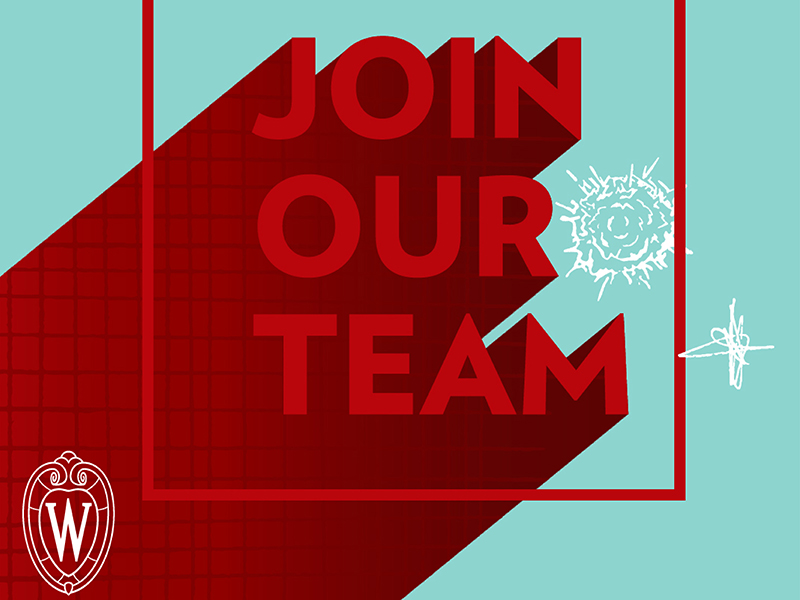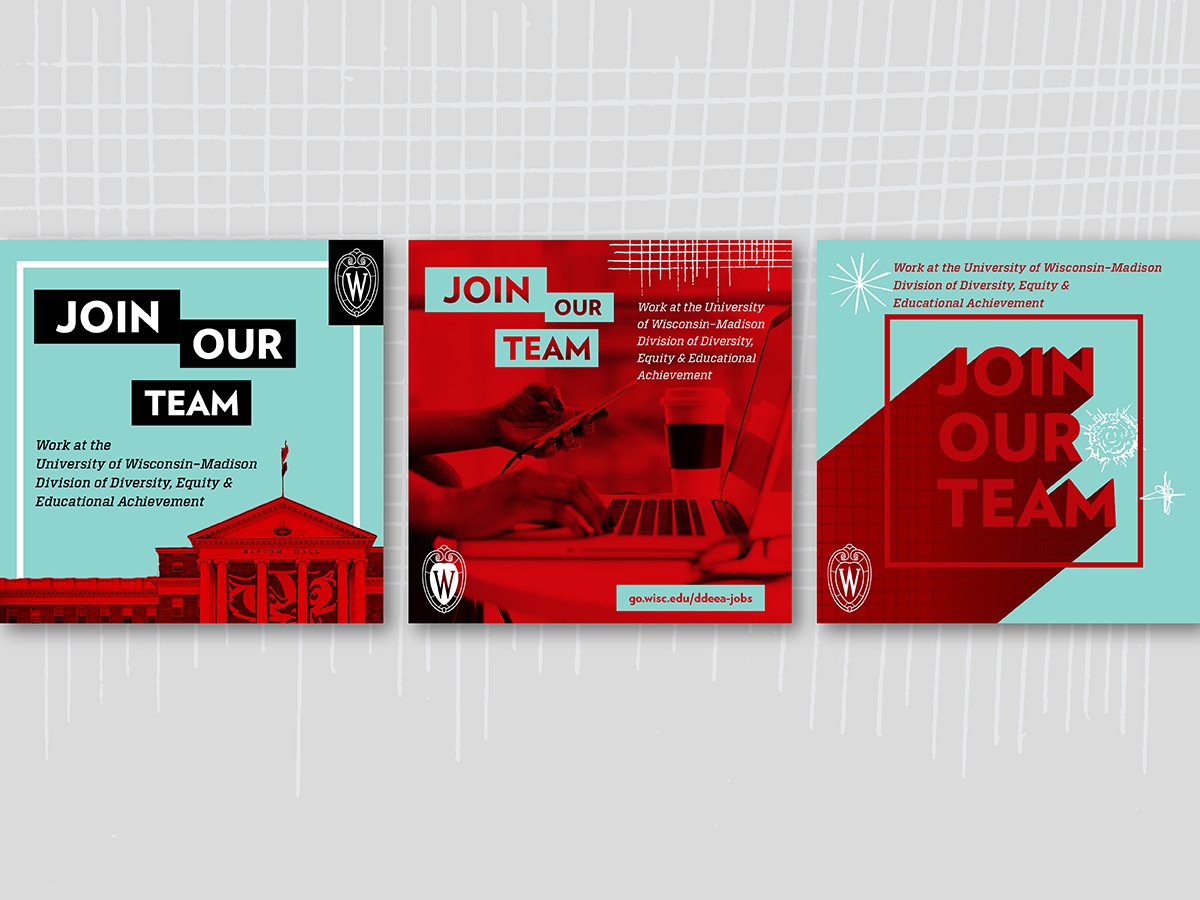 Social Media Graphics
These job graphics for the Division of Diversity, Equity & Educational Achievement use new brand elements (headline blocking, hand drawings) while invoking a unique color palette and photo treatment to stand out on social media.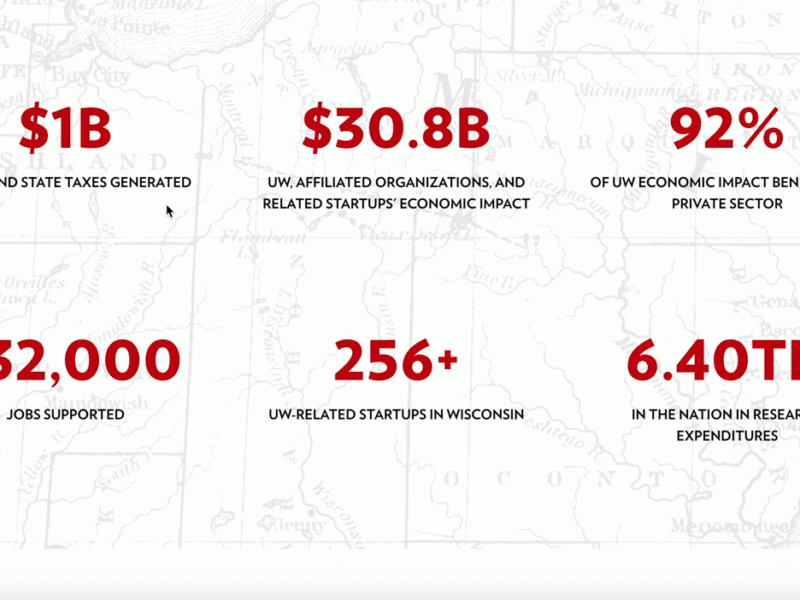 State Impact Website
The State Impact website demonstrates how UW–Madison improves the lives of people in Wisconsin and beyond through research and outreach. The site design is a variation on the WordPress UW Theme. Visit: impact.wisc.edu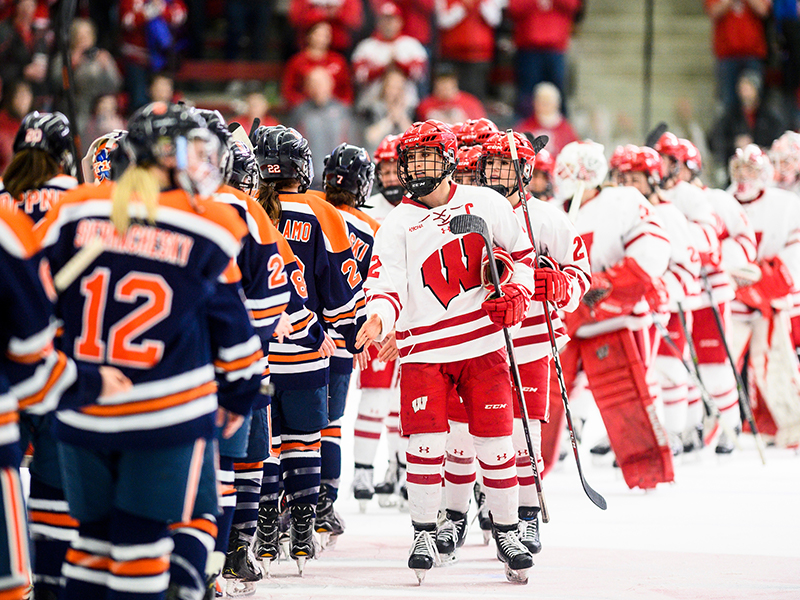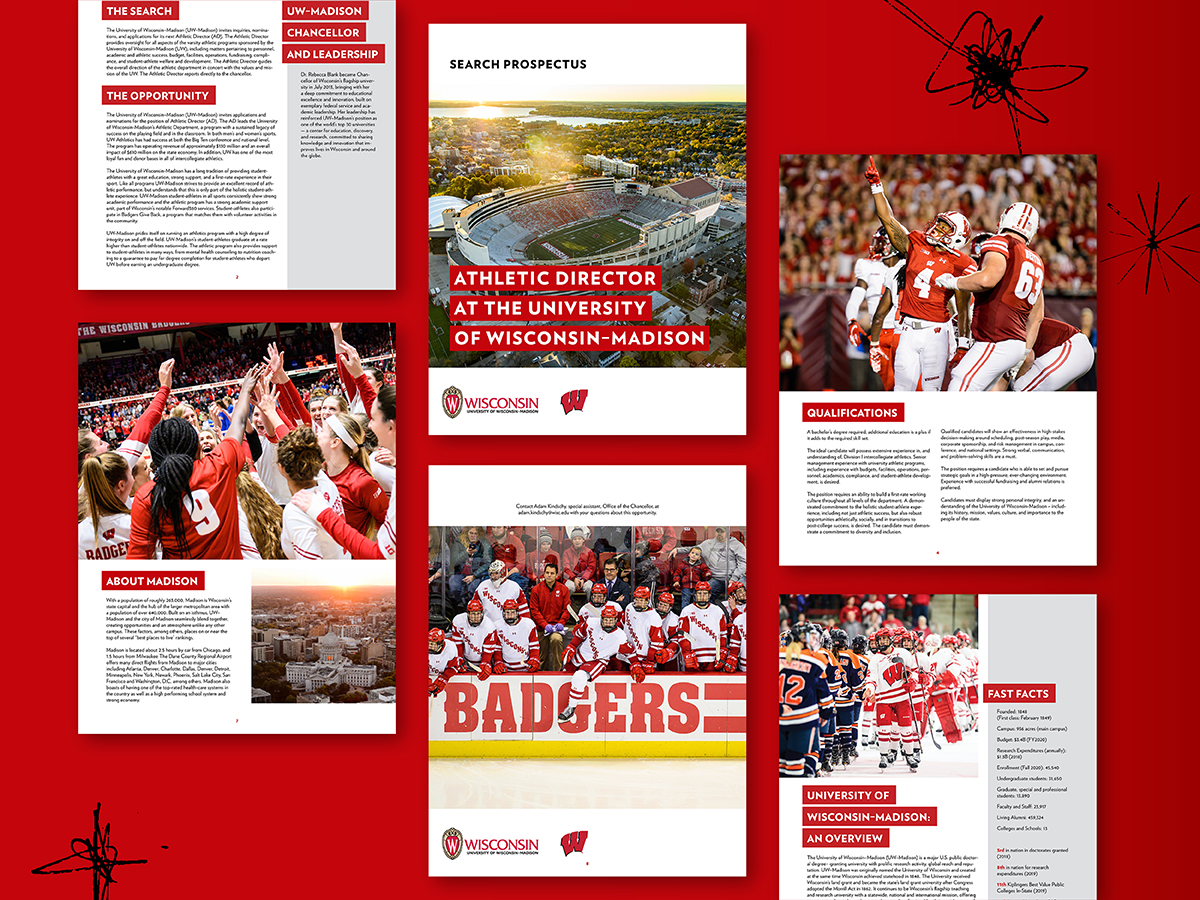 Search Prospectus
This search prospectus for a new athletic director depicts how a formal report can still have branded flair. The elements (headline blocking), fonts, and colors make for a striking yet restrained design.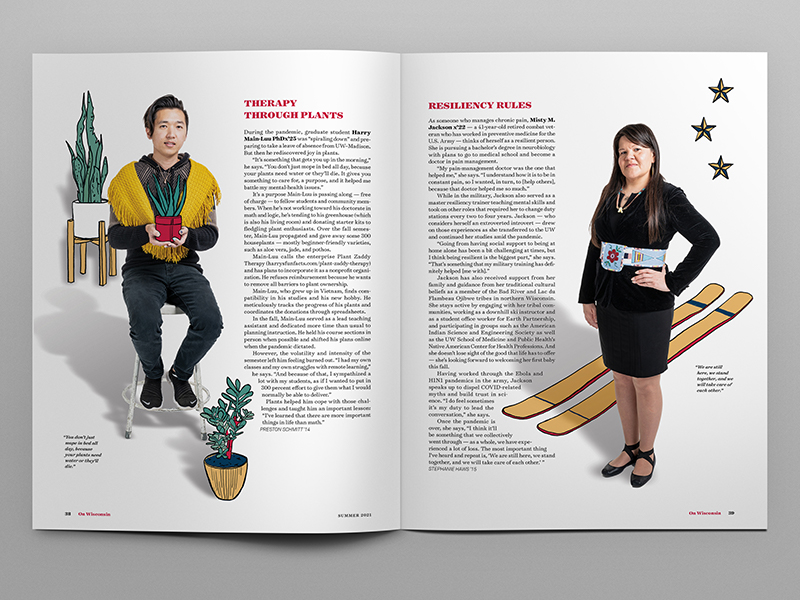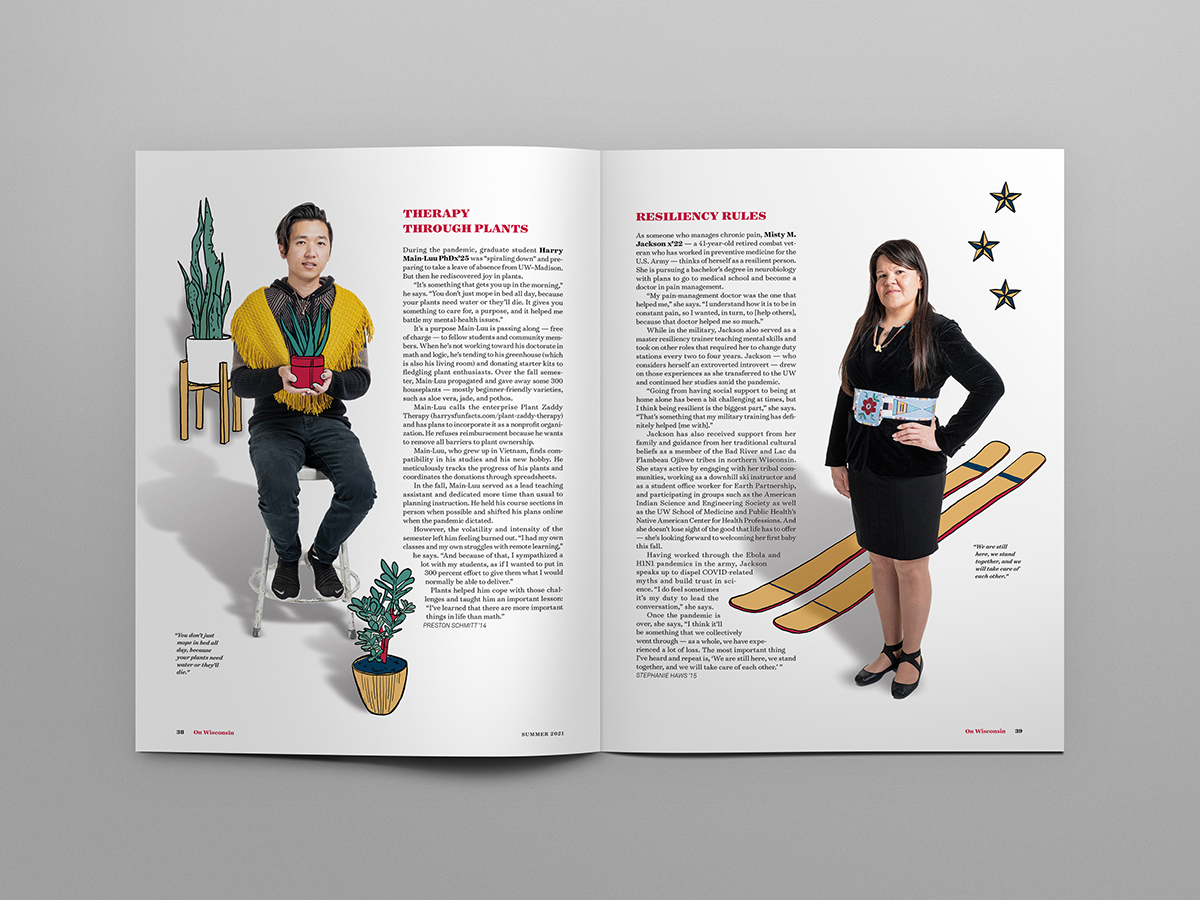 Photo Illustrations
This UW–Madison alumni magazine spread showcases how portrait photography can receive a visually interesting boost with accompanying hand-drawn elements and illustrations.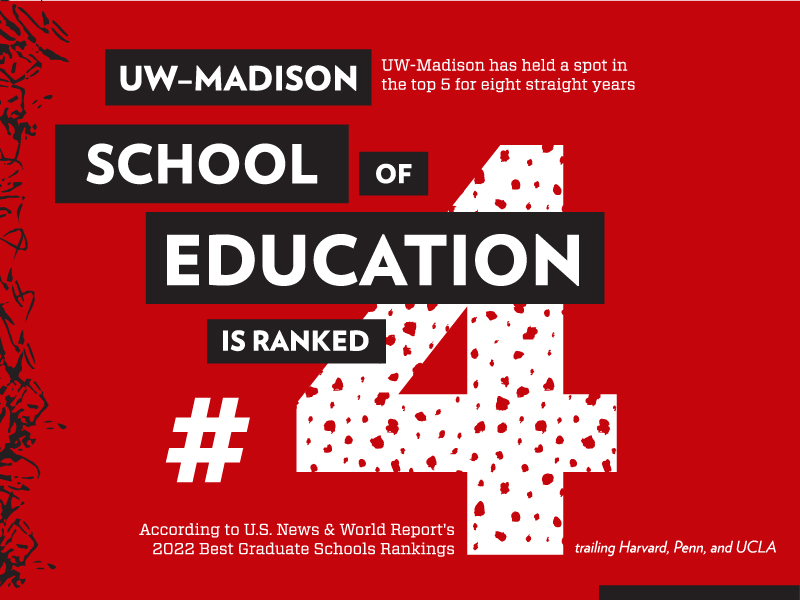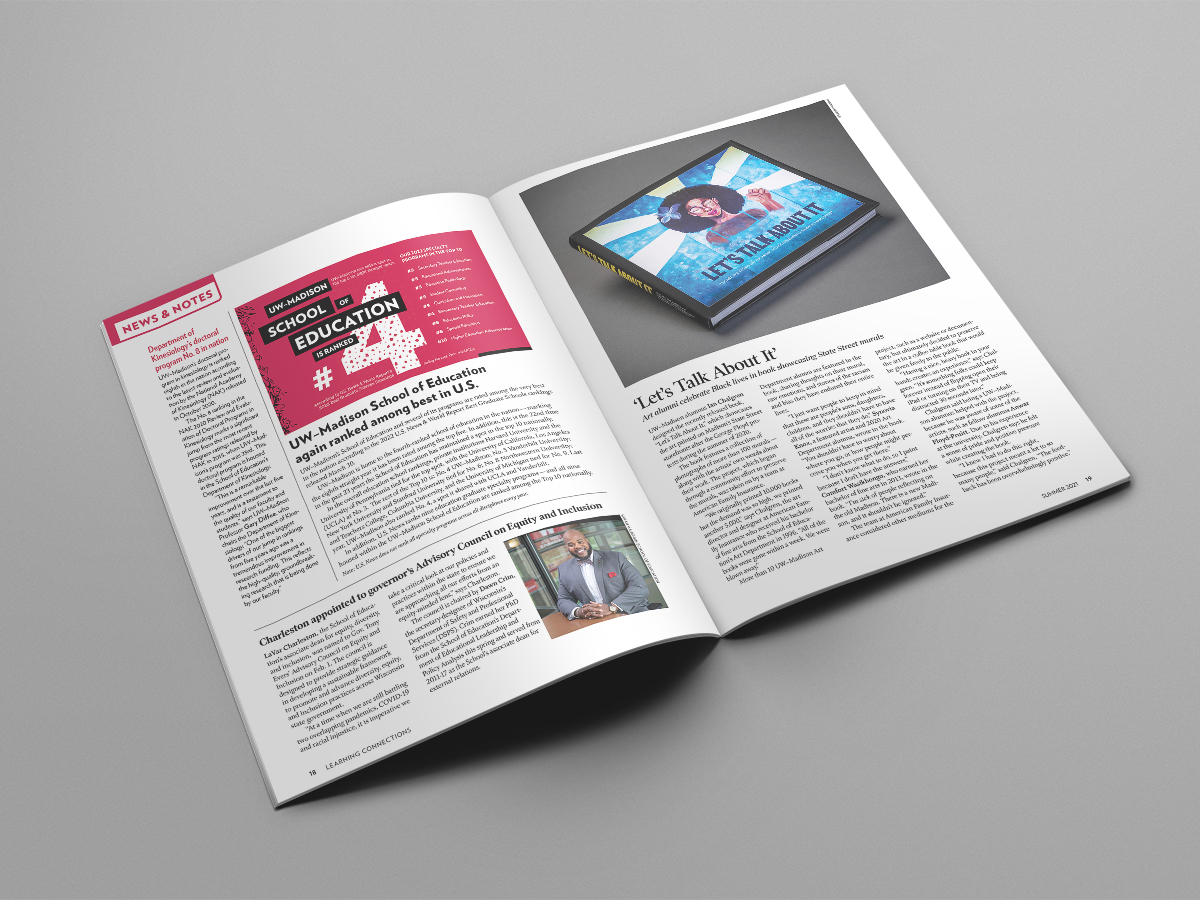 Rankings Infographic
This rankings infographic in the School of Education's alumni magazine utilizes brand fonts and elements (headline blocking, hand-drawn textures) to create a compelling visual.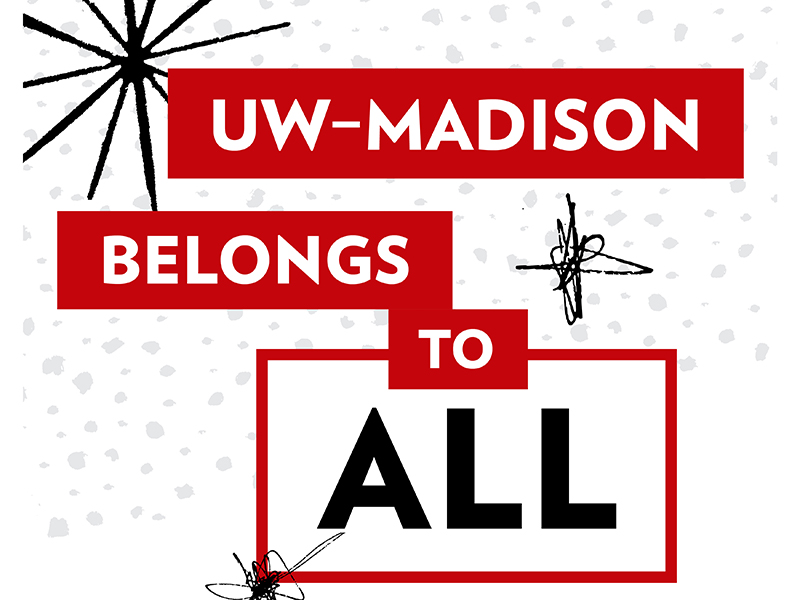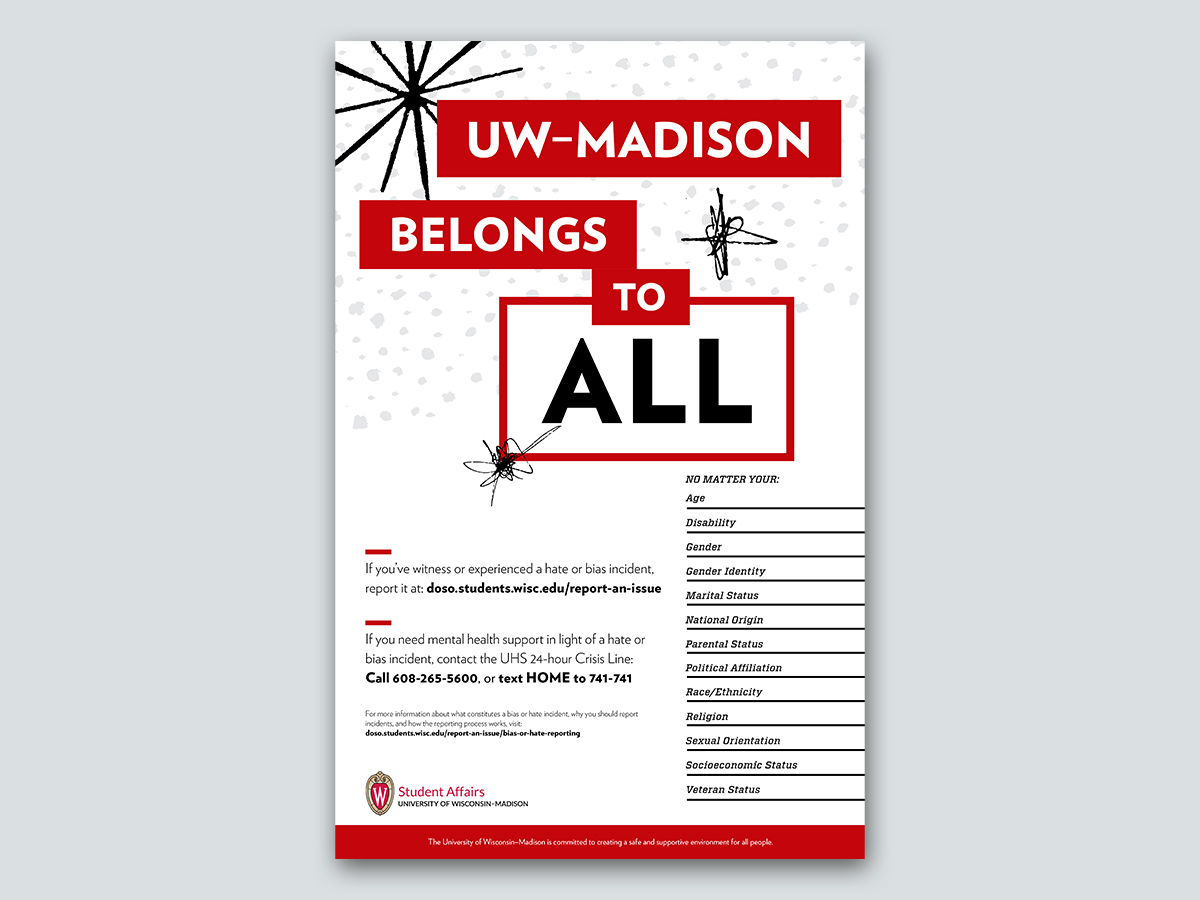 Student Affairs Poster
This inclusion poster conveys a serious message in a clear, concise manner. The brand fonts, colors, and elements (headline blocking, hand drawings, framing) make an immediate institutional connection while drawing the attention of a passerby.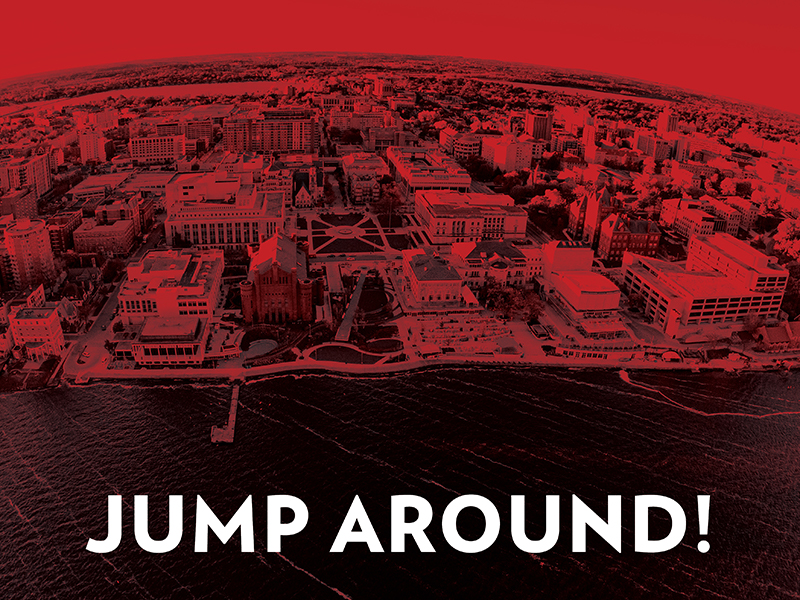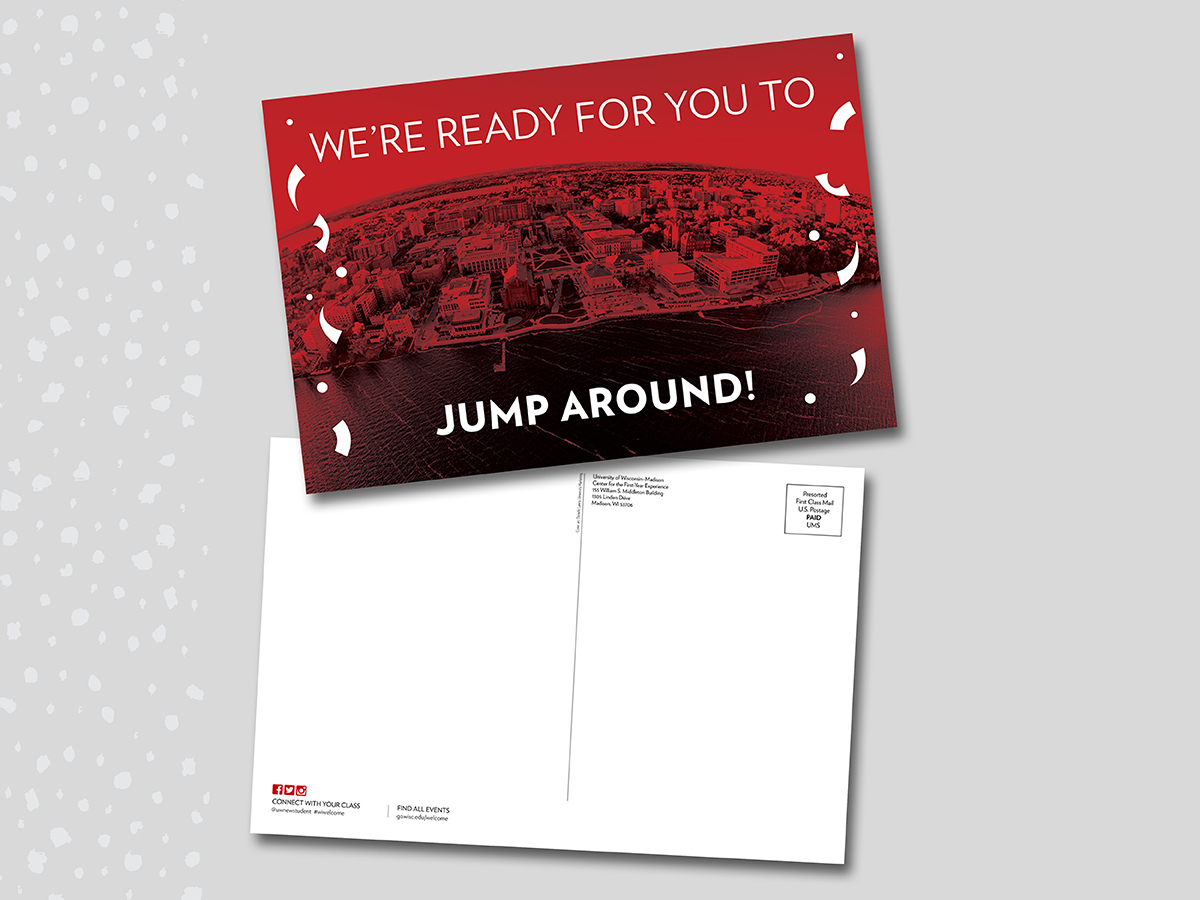 SOAR Postcard
This postcard — mailed to all incoming students after they complete Student Orientation, Advising, and Registration (SOAR) — sparks intrigue with a combination of brand elements, playful language, and a layered photo treatment.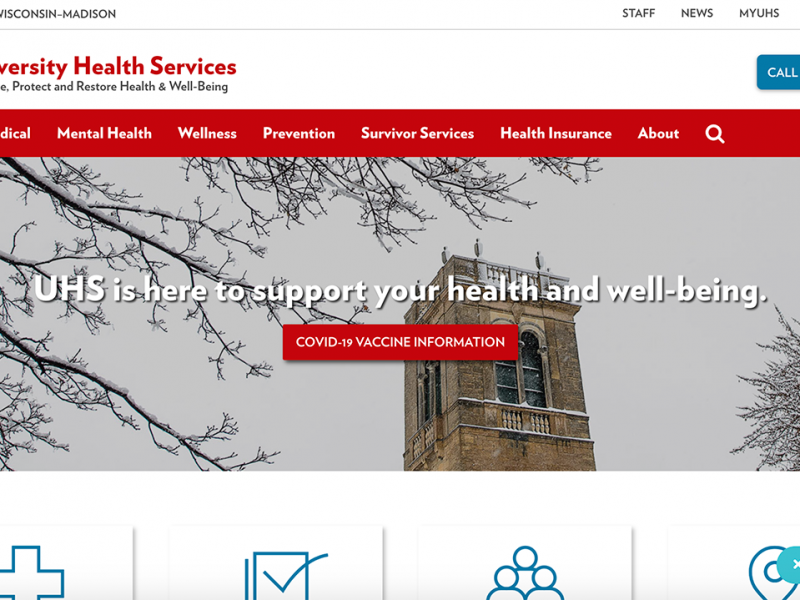 UHS Website
A refresh of the University Health Services website closely aligns with the UW brand and presents the health center's highest-demand services in a clear, easy-to-find way. Visit: uhs.wisc.edu