This bundle includes UW–Madison brand illustrations. The illustration files are available in RGB color mode at a resolution of 72 PPI for digital use. These elements may be used for social media, PowerPower presentations, digital displays (TV monitors), video intros/outros, and Google Slides/Docs.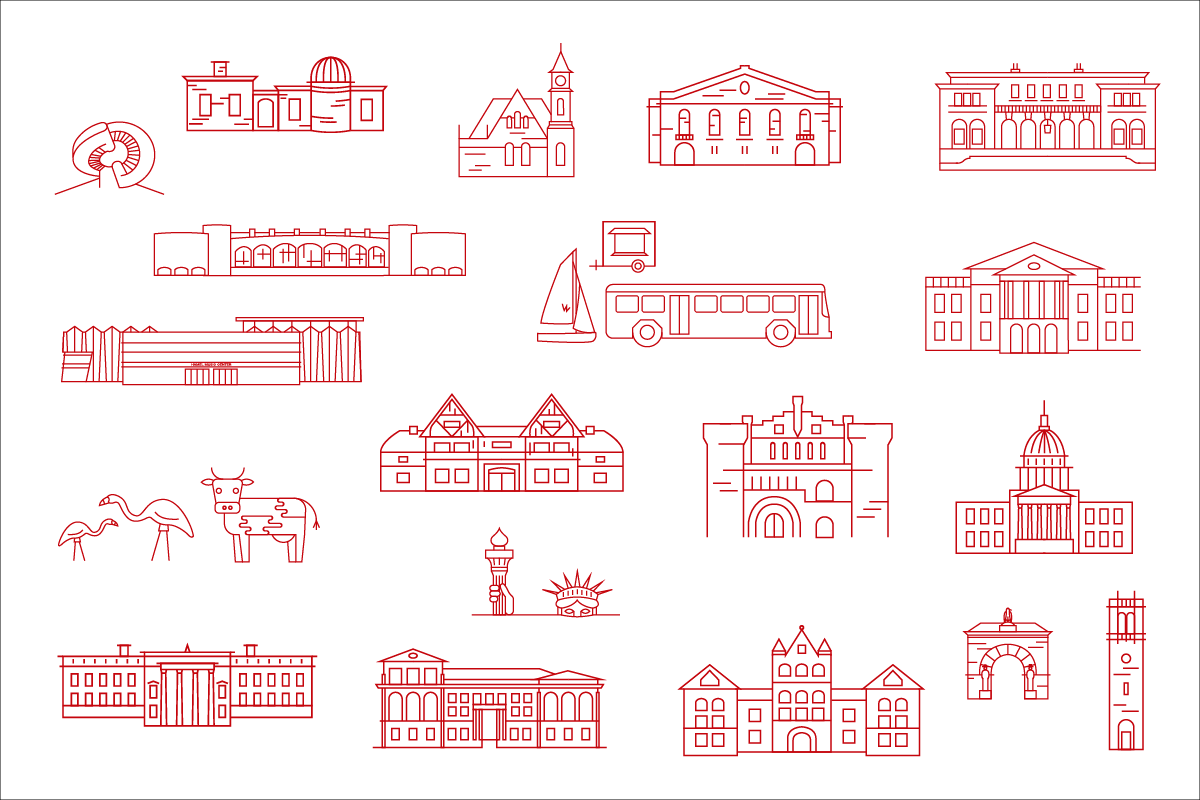 Box folder containing illustrations in AI and PNG formats
How to use UW–Madison brand illustrations
What will happen if I use the wrong files for my project?
Using a print file set up in CMYK for a digital project will produce unexpected/unwanted colors on screen.
What are the different file types and how do I choose which one to use?
Adobe Illustrator (AI)
Can only be opened with Adobe Illustrator or, if saved back to older versions, can be opened in FreeHand or CorelDRAW
Can have a transparent background
Is vector-based, so can be resized to any dimension without losing image quality
Portable Network Graphics (PNG)
Often used for graphics in web and screen projects
Can be opened with many programs
Can have a transparent background
Will lose image quality if resized to a larger size
The Illustrator files for digital have all of the capabilities described above, but they are set to RGB/72 PPI. These files can be pulled into other Adobe software to create graphics for digital spaces. For example, if you are using Photoshop to create social media graphics and you'd like to add brand elements to your work, you can import Illustrator files into Photoshop and scale them without losing quality. Then you could export the file to a format that is web-compatible.