Our Points of Pride fact sheet demonstrates the massive impact and world-class prestige of UW–Madison all on one page. The designed document highlights facts and numbers on the university's academics, affordability, research, outreach, athletics, and more. It can be used in a pinch for meetings with external stakeholders, recruiting efforts, and presentations.
University Marketing updates the document each fall and spring term. Check back every April and November for updated versions.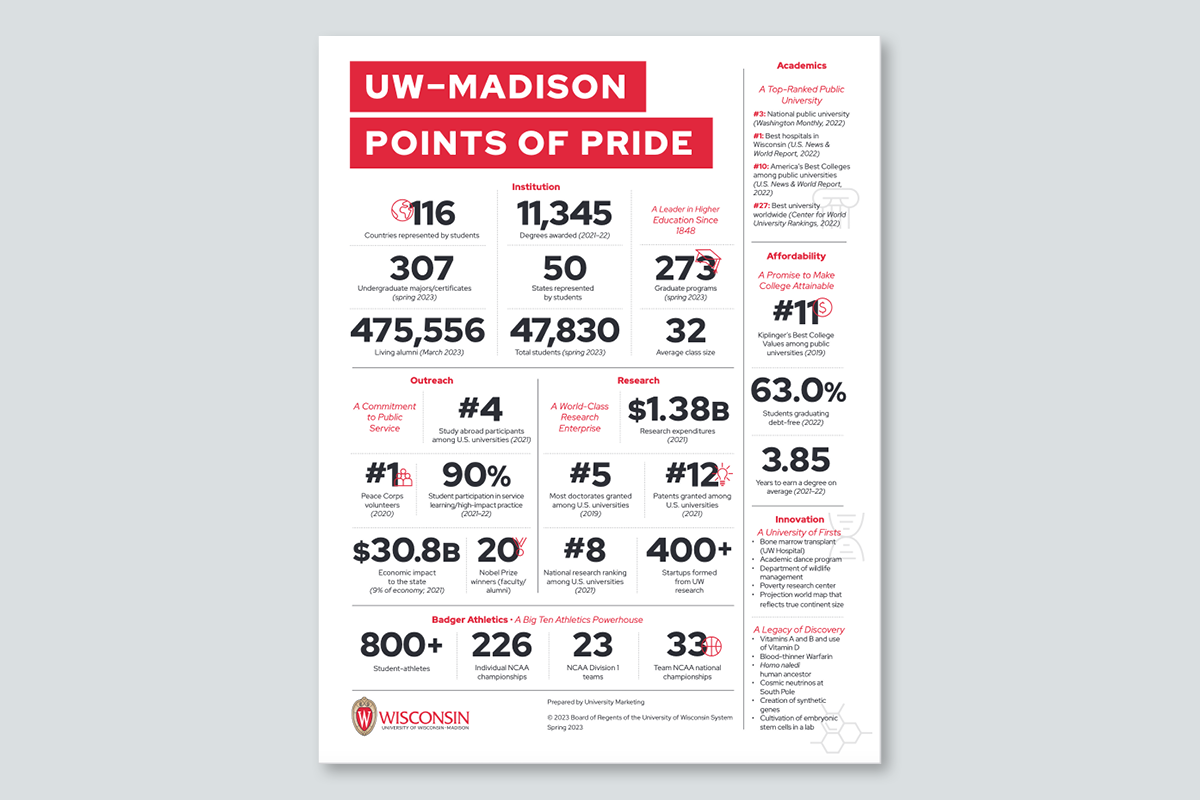 Note: the image above is only a visual example. Use the download button to get the latest PDF version of Points of Pride.