For designers working in Adobe applications, we offer the full print UW color palette as an ASE file. Review the UW brand color guidelines prior to using the palette.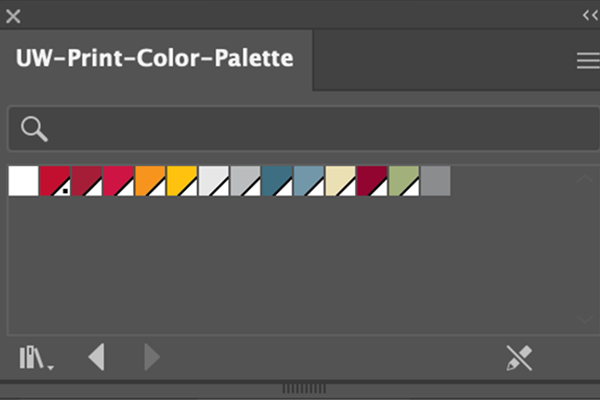 Zip file containing swatch file in ASE format
How to open swatch file in Adobe Illustrator
Download and unzip the file.
Within your Adobe Illustrator, open the "Swatches" palette and click on the top right menu.
Select "Open Swatch Library" and then select "Other Library."
Navigate to where the downloaded swatch file is located on your computer.