The following banners are designed for creating customized UW-themed Google Forms using the crest and UW web colors. Included in the download are both light and dark versions.
uw-gray-blue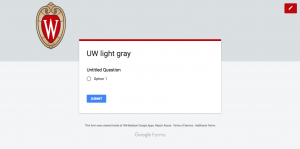 uw-gray-darker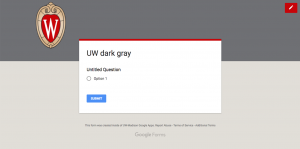 Instructions for use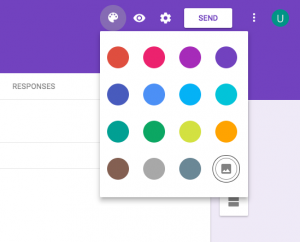 While in edit mode for your Google Form, select the paint palette in the top menu and click the image symbol at the bottom right of the dropdown box.
In the pop-up window, choose "Upload photos" from left menu, then either drag or select the banner image for upload and click "Select."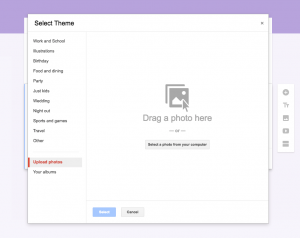 It will then ask you to select an image crop. Since the banners provided are already sized correctly, drag the crop region to encompass the entire image and hit "Select."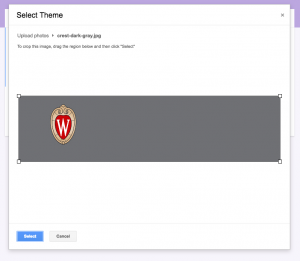 You're all set!